Posted on
June 2nd, 2017
by Rabbi
A Holy rabbi once began praying with his students:
"Y'hi ratzon milphanecha…May it be your will G-d to allow me to pray to You with the devotion of my heart, soul and strength. Help me focus on the meaning of every word I say, and may no other thoughts interfere with the holy words I speak to you.

Let me find the holiness hidden in the words of my prayers and may my prayers rise up to You and you hear them with mercy. May my prayer form a beautiful crown for You and be a delight."
Then he continued to pray very slowly and with great kavannah (intensity). Not word by word as others, but letter by letter. So deep was his concentration on his prayer that that he appeared to be in another world to the students who surrounded him. The holy rabbi's prayer was slow and very strong.  At first his students waited for him, but after some time, they slowly left left the holy rabbi to his prayers.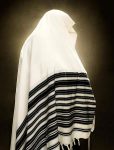 Much later the holy rabbi came to them and said:
"While I was praying, I ascended the ladder of your prayers. As I climbed higher and higher, I heard a song of great beauty, it was sorrowful, but full of hope. I had no idea where it came from. At last I found myself outside the palace of Moshiach (Messiah), in the highest of the heavens. There I saw Moshiach himself standing by his window, and I saw the brilliant light that radiated from his face. He was looking at something behind me, but I could not see what it was. So I turned around and there I saw an enormous tree, whose branches reached into every corner of the heavens. T the very top of that tree there was a nest, and in that nest there was a golden dove. It was the song of that dove I had heard as I ascended on high. Then I understood that the Messiah could not bear to be without that dove and its song for as much as a minute. And it occurred to me that if I could capture that dove, and bring it back to this world, Moshiach would be sure to follow.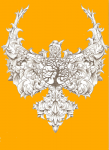 So I ascended higher, until I was within arm's reach of the golden dove. But just as I was about to reach for it, the ladder of your prayers collapsed."
May all your tales end with Shalom (peace)
 Tell it to your children, and let your children tell it to their children, and their children to the next generation. (Joel 1:3)
 Please share this story with family and friends and let us know what you think or feel about the stories in a comment or two. Like us on Facebook  or tweet us on Twitter  If the stories are not shared they will be lost.
Please share this story with others