Psalm 23: A Psalm for the Living
The 23rd Psalm is the most beloved of the Psalms and is, perhaps, the most loved chapter in the entire Bible. It is a shame then, that we tend to only hear the 23rd Psalm at funerals. It is a shame because Psalm 23 is a Psalm for the Living--it is a psalm for you to apply every day of your life.
The 23rd Psalm is sometimes thought of as a mourner's prayer.  Let's read it, do the work indicated in the box, and find out what the 23rd Psalm is about.
The Lord is my shepherd
I shall not want
He makes me to lie down in green pastures
He leads me beside still water
He restores my soul
He leads me in the paths of righteousness for his names sake
Yea, though I walk through the valley of the shadow of death,
I will fear no evil; Your rod and Your staff they comfort me
You prepare a table for me
You anoint my head with oil
Surely goodness and mercy shall follow me all the days of my life
And I will dwell in the House of the Lord forever
There is something very interesting about this prayer. Even though the people who are saying it may be thinking about the person who died, the prayer talks about hope, and things other than just about death. Instead, the prayer talks about the idea that God is very important in our lives. The prayer says that we should praise God and say that God is wonderful!
After a great loss like the death of a loved one especially a parent, brother, sister or grandparent, you might expect a person to become angry, cry out against God's injustice and lose faith in God. Every time a mourner says the 23rd Psalm, they say they still believe in God even though someone they loved died.
The 23rd Psalm reminds us that even when bad things happen in our life, we should try to remember all of the good things that god has created for us in this world.
What would you write if you were going to compose a prayer for mourners?
My Special Prayer
______________________________________________________________________________________________________________
______________________________________________________________________________________________________________
______________________________________________________________________________________________________________
______________________________________________________________________________________________________________
______________________________________________________________________________________________________________
______________________________________________________________________________________________________________
______________________________________________________________________________________________________________
______________________________________________________________________________________________________________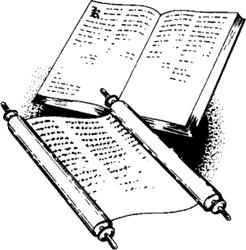 Pages 5-6 Memories and Blessings