Posted on
May 12th, 2013
by Rabbi
Today, many try to modernize various aspects of the basic beliefs of religion. They claim that the Torah/Scriptures is antiquated and needs to be reviewed and updated to be relevant in today's society. It is indeed sad that the timeless values that have been the cornerstone of countless communities and society have come under attack by those who claim to be enlightened.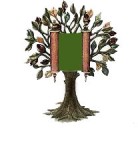 We tell stories of yesteryear of the assault of the maskillim (the "enlightened" ones) on the more traditional Orthodox Jewish communities. They frowned upon faith, but adopted the national culture of the countries where they lived to better to better "fit in".
A maskil (elightened one) once suggested to one of the great rabbis of his generation that modifications in halachah (Jewish law) are needed because the Torah/Scriptures was given thousands of years ago and is not relevant to modern times.
The rabbi replied calmly, "A while back I had to litigate a case. A merchant had ordered goods from a supplier, and specified that he wanted them delivered by November 1, in time for a special sale. That fall there were very heavy rains, and the roads were impassable, with the result that the order was not delivered when it should have been. The merchant sued the supplier, claiming that he had lost a great deal of money due to his failure to deliver on time. After studying all the facts, I ruled in favor of the merchant.
"The supplier protested, but I told him that I must apply the rules of the Torah, according to which the judgment was in favor of the merchant. Realizing the case was about to be closed, he made one final attempt to sway me.
"'The Torah was given on Shavuos, wasn't it?' he pointed out. 'Yes, of course' I responded, eager to hear what argument he could have contrived.
'There you have it!' he exulted. 'Shavuos does not occur in autumn, and that's why the Torah law favors my opponent. If the Torah would have been given during the rainy season, the halachah would have favored my side.'"
After allowing the message to sink in for a second, the Rabbi added, "Don't you recognize the simple truth that it is as absurd to restrict the Torah (Scriptures) to any one era as it is to make it seasonal?"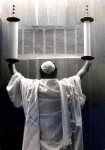 May all your tales end with Shalom (peace)