Posted on
August 1st, 2013
by Rabbi
There was once a poor man who was regularly supported by the generous gifts of a wealthy man. One day, the poor man went to the wealthy man's house in order to receive his everyday portion. His desires got the best of him, and he wanted a fine coat he saw in the house. Every day he wanted the coat more and more until one day he stole the coat from the wealthy man who had taken care of his needs.
When the wealthy man realized that his fine coat was stolen by the poor man, he grew angry and clearly told the poor man that from that day on, he was no longer welcome in his home ever again. The wealthy man was so angry and disappointed that he told the poor man that the usual gifts were canceled indefinitely.
Without the wealthy man's assistance, the situation in the poor man's home worsened each day, until he was no longer able to provide bread for his children. Left with no other choice, the poor man decided to take action.
He knew that each day the wealthy man would walk through the forest that was near the town. One day, the poor man went to the forest before the time of the wealthy man's walk. He looked around and found a small cave; he then hid inside and waited.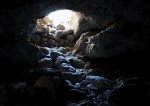 When he heard the wealthy man coming, he yelled loudly, "Please save me! Please take pity on me!"
"Who are you?" asked the wealthy man. "Approach me and I will help you to the best of my ability."
"This I cannot do," answered the poor man, "for I am embarrassed to show my face before you."
The wealthy man repeated his request several times, but the poor man refused to leave his hiding place.
"I am ashamed," said the poor man. "I am unable to leave this cave and face you, for I stole a coat from your home, and I am wearing it…"
The wealthy man answered, "Come forward and face me for I am ashamed at my anger that led me to do such a thing as to cause you shame. Keep the coat, it is yours."
"How can you forgive me for betraying you trust and stealing from you? Asked the poor man.
In my anger I forgot my responsibility to you. For are we not taught that 'the L-rd G-d made garments of skins for the man and for his wife, and clothed them.' (Genesis 3:20) How can I do less than the All Merciful One who sees to the needs of all His creation?"
The poor man came out of the cave and the wealthy man embraced the poor man and invited him to share a meal with him. As they were eating, they were joined by an old man who listened to their tale and offered, "It is indeed a shame that all people can not learn the lesson you have. Let us pray together. They prayed and before the old man left he reminded the poor man and the wealthy man, "Forgive your neighbor…and then, when you pray, your sins will be forgiven you." (Ben Sira 28:2)
Every day people stand in prayer and say, "Out of the depths I cry to you, O L-rd!" (Ps. 130:1) People conceal themselves in hiding places and cry out, "O L-rd, hear my voice! Let your ears be attentive to the voice of my pleas for mercy." (Ps. 130:2) So often, people are ashamed and humiliated to appear before You, our L-rd, King of all Kings. Please listen to our prayers because we are ashamed. One of the principles of repentance is to pursue deeds of kindness and truth as well as Torah (Scripture) study, as it is written: "By true love and faithfulness iniquity is atoned for… "(Proverbs 16:6)
In this season of teshuvah let us all remember "He who forgives will himself be forgiven" (Yoma 23a) and may we all hear the call of the shofar and be forgiven of sin and showered with blessings of the Holy One, blessed be He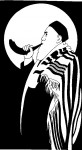 May all your tales end with Shalom (peace)