Project Shalom is made up of parents, consultants, educators, and other professionals working together to:
supply educational resources to educators, students, religious groups, and community organizations.

make educational resources and teaching materials available for students, teachers, parents and others in the areas of history, geography, law related education, social studies, Jewish History, storytelling and religious studies.

develop and maintain teaching materials and educational resources for teachers, parents, clergy and other professionals.


provide educational resources such as a storytellers network, demonstrations, exhibits, seminars, a teacher's center, and a speakers bureau on social studies, parenting, family law, religious topics and law related education.

Project Shalom is a 501(c)(3) organization and depends on donations to develop programs and materials for parents, consultants, educators, and other professionals.

Please donate today
Come, Discover and Explore.
Search the Project Shalom web site Search
Project Shalom Programs
A Sampler of Workshops (Social Studies, Law Related Education, Jewish History and Religious)
Project Shalom has been presenting and conducting workshops and trainings for more than twenty years. They have conducted workshops for as few as three to as many as five hundred people. They have given numerous workshops on a variety of topics. Here are a few of the more popular workshops. If you don't see one that fits your particular venue, let Project Shalom know. Their staff will gladly tailor a workshop to meet your needs.
The BAC JCoS is a group of dedicated Jewish Scouters working together to ensure that the 12th point of the Scout law is an integral part of every Jewish Scout's experience. We provide a full range of Jewish programming to encourage Jewish Scouts to earn their religious emblems, celebrate their Jewish identity in scouting activities and promote the spirit of brotherhood and understanding among Jewish Scouts, as well as between Jewish Scouts and Scouts of other faiths.
Storytelling is almost the oldest art in the world, the first conscious form of literary communication. In many cultures it still survives, and it is not an uncommon thing to see a crowd at a street corner held by the simple narration of stories. There are signs of a growing interest in this ancient art, and we may yet live to see the renaissance of the storyteller and the troubadour.

Learn how to prepare for storytelling and how to effectively use stories for healing many of today's ills. Revive the wonder and mystery of teaching through storytelling. Rediscover the ancient uses of religious storytelling to counsel, heal, teach and guide one on their spiritual path.
| | |
| --- | --- |
| | Being a parent at times is an overwhelming job. Too often parents are faced with frustration, fear, and confusion as they try to guide their children in a healthy direction. It is extremely hard to know what is the best course of action to take in what seems to be helpless circumstances. However, we have learned some pitfalls to avoid and some long-range thinking and planning that help. |
Find new lesson plans, educational resources and new ideas from Project Shalom in the areas of American History and Government, Jewish History and World History
The Month of January sees the celebration of Martin Luther King Day. See an engaging and thought provoking unit on Martin Luther King, Jr. This self contained unit was developed for a Boy Scout progam and has been used very effectively since 2004 and has been highly praised by Scouts, educators and community leaders.
The rights of women have been the subject of discussion for a number of years. Travel back in time to the year 1276 and ask the students to be historians as the analyze A Legal Decision from the Jewish community in the medieval city of Fustat. You and your students will be surprised.
Most students are unfamiliar with maps, and geography is sometimes set aside for other more pressing issues. This simple exercise invites the student to look at a Map of Charlemagne's Empire as a historical source.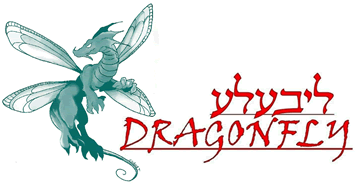 Libeleh Lessons - hands-on history - transport you back in time and make the past come alive. Become a history detective. A Libeleh Lesson is a treasure chest of primary source materials. You will read and examine full-size reproductions of actual letters, diaries, telegrams and newspapers, study maps and many other authentically reproduced documents. With Libeleh Lessons, you see and touch the elements of history. Libeleh Lessons take students beyond the textbook approach to history!
The Jewish way of dealing with death is one part of the Jewish lifecycle in which all people are viewed with dignity and respect. Even after death, the body, which once held a holy human life, retains its sanctity. Our sages have compared the sacredness of the deceased to that of a damaged Torah scroll, which although no longer usable, still retains its holiness. For that reason, the greatest consideration and respect is given to the dead according to Jewish tradition.
Rachmiel Tobesman's stories are gathered from many places throughout the world. He follows the rich tradition of storytelling as he delivers lessons and enjoyment while he teaches, counsels and entertains in the tradition of the religious storytelling of the maggidim of old. His storytelling is from a time long forgotten and he touches all through his tales.
Again, thanks for visiting the Project Shalom web site. We hope to hear from you again soon. Please share your thoughts with us by leaving us an email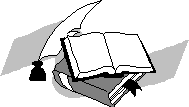 Courtesy of
Project Shalom
Updated 27 August 2014
Powered by WebRing.
This site is © Copyright Project Shalom 2006-2018, All Rights Reserved.