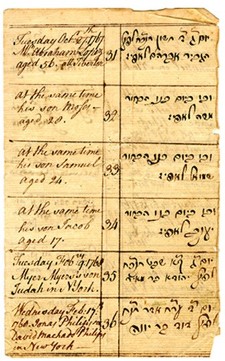 Jewish Life in Colonial America
This Libeleh Lesson allows one to explore Jewish life in colonial America. By reading reproductions of letters, government records, advertisements and cartoons from Jewish colonial life. Analysis sheets and other activities to learn about the colonial Jewish community are also included in this Libeleh Lesson.
$20.00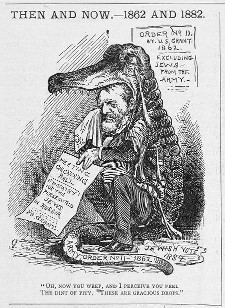 General Ulysses S. Grant and His General Order No.: 11
General Order No. 11 called for the expulsion of Jewish people in the military district made up of Tennessee, Mississippi, and Kentucky. This Libeleh Lesson contains a copy of the original order and reproductions of documents from the Jewish community, the U.S. Congress and newspaper articles.
$20.00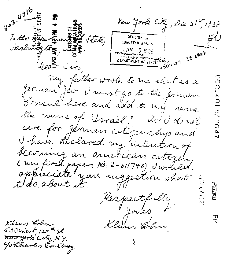 Anti-Semitism in Nazi Germany: Who Knew?
All too often, due to time limitation, lack of materials, and the attempt to get the overall picture, public awareness of nazi anti-Semitic activities are often overlooked for the period preceding 1940. The activities within this lesson will stimulate an awareness of different materials that show the progression of nazi anti-Semitism. This Libeleh Lesson contains copies of 18 original documents and activities.
$20.00
Chaplains, Holidays and a Homeland (1840-1865)
Learn about the fight to have Jewish chaplains, how holidays were celebrated, and how in 1840 a motion in Congress looked to return the Jewish people to the Holy Land.
This Libeleh Lesson contains copies of 15 original documents and activities.
$20.00
Let's Make a Coat of Arms/ Jewish Illuminated Manuscripts
Some historians believe that the uses of a coat of arms predate the middle ages by at least 2500 years, and can be found in the Chumash. This unit introduces students to heraldry and features of Jewish coats of arms and medieval illuminated manuscripts through torah study, stories and hands on experience. This Libeleh Lesson contains copies of over 15 original documents and activities.
$30.00